Welcome!
I am so glad you have chosen to visit Trinity's web site. This community is an exciting group of folks committed to inner growth and outward focus. The staff, board, and I are seeking to serve and lead this community into a deeper faith in Christ and greater sacrifice and service to our neighbors, (here and around the world). Our community worships with integrity, energy and joy; they serve with warmth and selflessness; and they choose discipline and sacrifice over selfishness and comfort. I love these guys!
Our fastest growing ministries are: young adults, youth, and home groups. Worship, ministry to children, and outreach to our neighborhoods are growing in excellence and depth. But mostly we seek Christ-centered integrity in all we do while constantly asking, 'How can we exhibit the love we have found in Christ to each of our neighbors?' It is great to be a part of the energy here!
Feel free to check out the all the pages of our website to see how we seek to serve the needs of our neighbors and members. I know the staff would be pleased to hear from you and answer any questions you might have.
Tom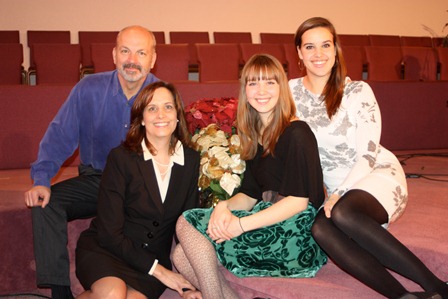 The Letts Family - Tom, Tammy. Megan and Rebecca